Yogamatata was created based on a simple observation/fact : yoga mat market was in the lack of a brand who is sincerely committed to a strong process of eco-responsibility and ethics.
The poor quality, the dramatic environmental impact of the plastic yoga mats and often flashy or cliché patterns, did not match what the founder, Ondine, was looking for in a yoga mat. 
As a result, the idea of Yogamatata was born : yoga mats of high quality, eco-responsible, ethical, hygienic, with modern and elegant design! Natural rubber and cork were obvious choices. Natural materials, anti-bacterial, renewable, non slip surface, anti-microbial, biodegradable… Why use plastic to make yoga accessories, especially yoga mats, when you can use natural ingredients harvested from trees that don't need to be cut down ? Indeed cork and natural rubber provide their wonderful natural materials by staying alive and healthy and continue to grow overtime ! Did you know that cork especially, is an amazing CO2 catcher ?
After a year and a half of prototyping and constructing of the project, in February 2018 Yogamatata launched a pre-order campaign for its first collection of yoga mats made of natural cork and natural rubber, on a crowdfunding platform, Ulule. Impressively, the crowdfunding instantly became a huge success ! The pre-sales reached 234% of the initial target, which made it possible to finance the production of the first yoga mats.
Shortly after, Yogamatata, as a new start-up, had the opportunity to use a free booth to promote the brand, at a pretty famous festival in Paris, We Love Green 2018 (70 000 visitors). It was an extraordinary occasion to present the brand to a public concerned about the environmental issues.
In April 2018, the company Yogamatata was created and in July 2018, Johanna, developer and Ondine's friend, joined this project as a the best possible partner !
In October 2018, the e-shop was finally online, and the first orders were flowing. Just after a month of launching the website, Yogamatata was already out of stock of several references. Furthermore, a committed community of 4,500 followers on Instagram were already supporting Yogamatata at every step of the way. In addition, the brand's lifestyle blog on yoga and sustainable development was already widely consulted. Articles about Yogamatata and its eco-friendly yoga mats were published to promote the brand : "Vital" and "Avantages" at first, and many others followed !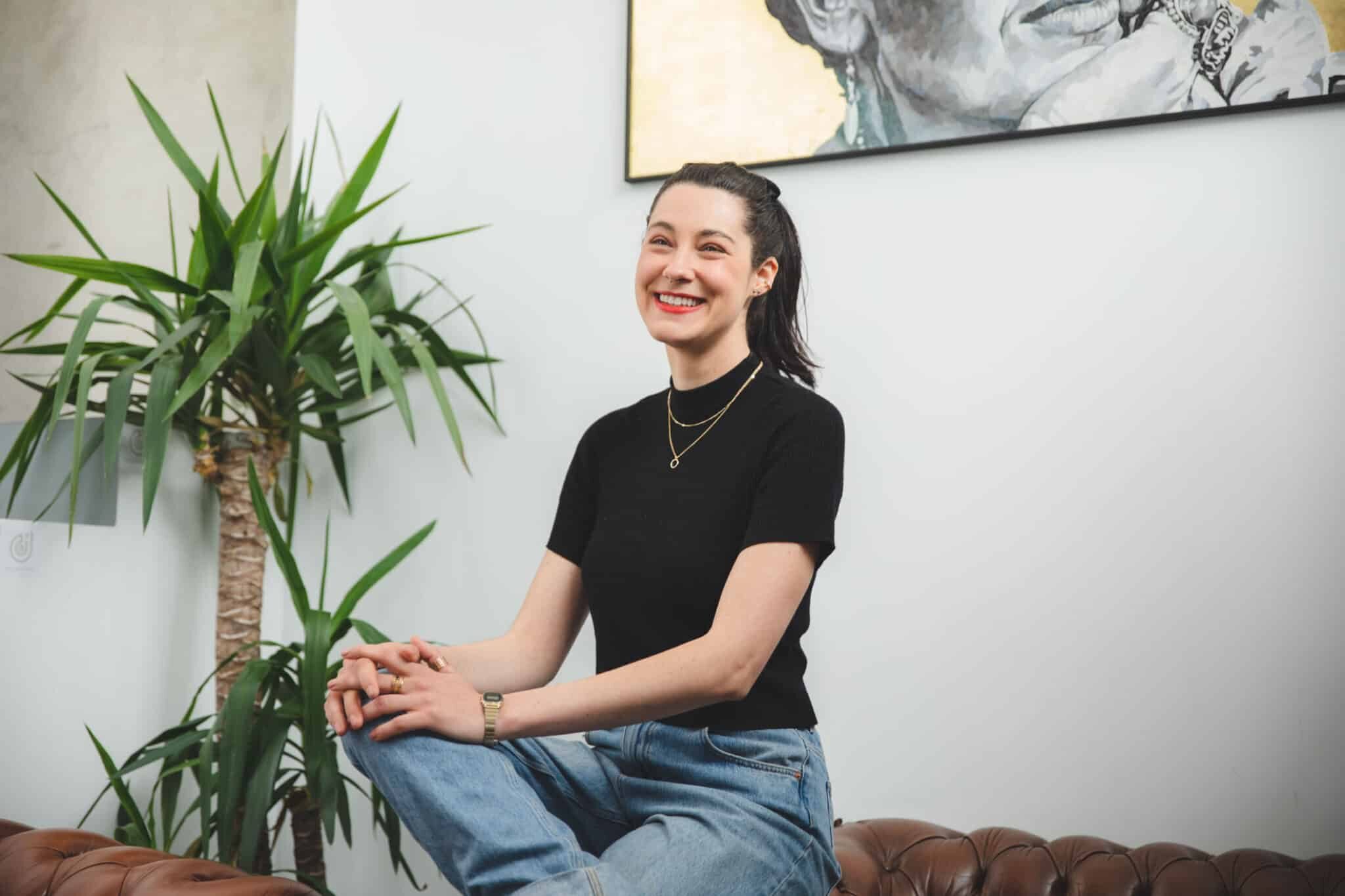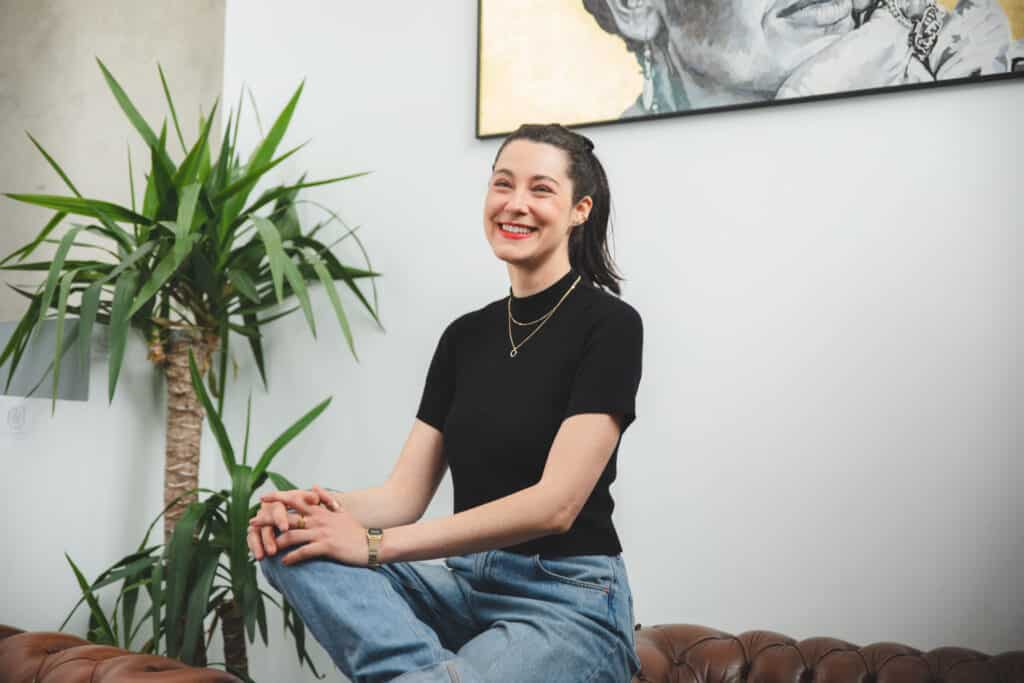 10 years of professional experience in digital marketing and a high visibility of her lifestyle blog on sustainable development (founded in 2016, reaches 60k of monthly visitors), pushed the founder, Ondine to become the face of Yogamatata. She is in charge of the communication and image of the brand, partnerships, administration, production, press relations/influencers and customer service. Ondine is an authentic and passionate self-made woman who is not afraid to commit herself fully in what she does. She is always willing to learn more new things, hence the name of her personal blog: "Éloge de la Curiosité" which could be translated as " Stay curious !"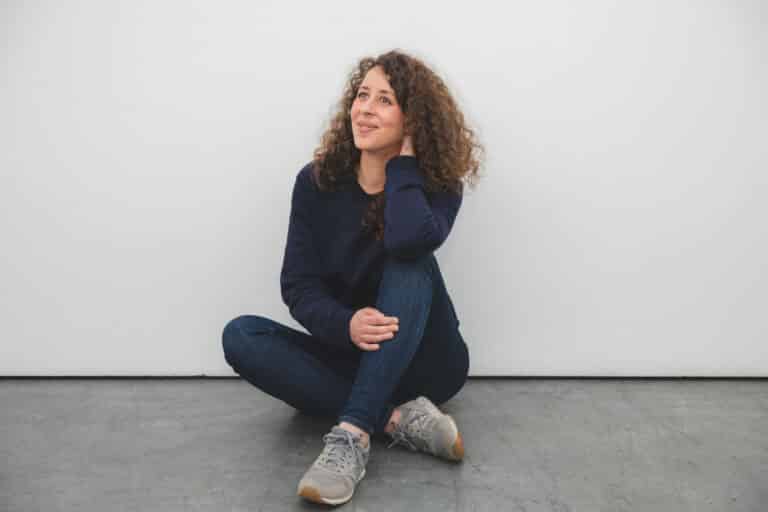 Literature and artificial intelligence graduate, Johanna is responsible of the website of Yogamatata. With several years of experience in web development and IT, she launched many projects and she also has her own consulting company. When Ondine proposed her to join Yogamatata, she didn't even hesitate a second to accept the offer, so in July 2018, Johanna joined Yogamatata as Executive Director ! She had been practicing yoga for already 5 years at that moment and she was also dragged to Ondine's business approach, to the quality of the brand's products, and by the idea of a start-up true to her own values.
The story of the #yogamatateam
In 2015, Johanna was looking for someone to grow plants with, in her vegetable garden. On the other side, Ondine has always dreamt of having a vegetable garden! A mutual friend put them in contact, therefore they got together for the first time to share a hobby. For two years, they managed a cute little piece of land in the Parisian suburbs and eventually became friends. They also became travel-buddies and even started on a business project with other friends, which ultimately remained as just an idea. Shortly after, Ondine started to work on Yogamatata. A year and a half later, Ondine decided that she needed a partner, the project was too heavy for one person to handle, and Johanna was the perfect person to partner with !