Description
Bricks are amazing accessories to progress in your yoga practice. Yoga bricks will allow you to deeply stretch your muscles, fascias and joints. You can use them in many exercises : they will ease the transitions between your postures. Our cork block measures 22.7*12*6.5cm, and weighs 500 grams.
A NON-SLIP AND SOLID YOGA BRICK
The Yogamatata cork yoga block is much less slippery than the foam bricks you find in most yoga studios, and also less smelly ! They are naturally the best yoga blocks if you have sweaty hands. Our bricks are naturally non-slip: the more you sweat, the less you slip! The natural grip of cork will help you find your stability, even in the most complex postures. Cork is a light, hypoallergenic and naturally antimicrobial material. The rounded edge of the bricks makes them easier to hold and will allow you to be more comfortable if you have to hold a posture for several minutes. Yoga blocks are practical and useful accessories in many situations : they will allow you to quickly improve your flexibility, your balance and your alignment. Slip it under your forehead if you don't touch the ground when leaning forward, or use it to brace your knees, you will immediately see the difference ! Our bricks have been designed to last and accompany you during your practice for many years.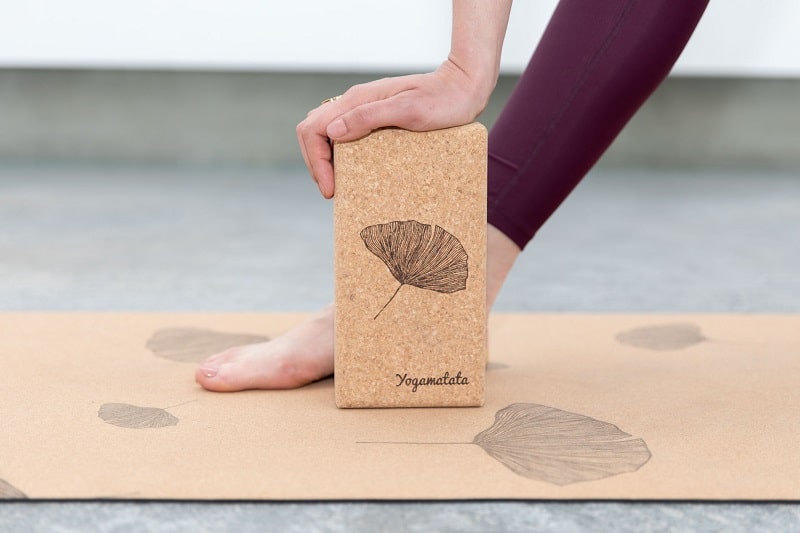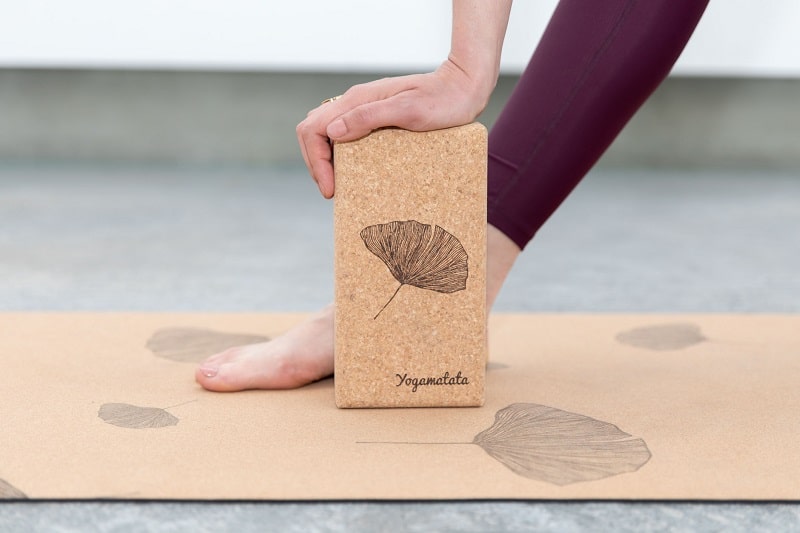 AN ECO-FRIENDLY AND SUSTAINABLE YOGA BRICK
Our eco yoga block is made from 100% natural material: cork from sustainably managed forests in Europe (Portugal). It is also produced in Portugal, the country where their cork is grown. Thus, in addition to being eco-responsible thanks to their natural composition, our bricks did not have to travel long distances to arrive in France ! Laser-engraved (Neutral and Ginkgo pattern) or ink ( Wave pattern), their manufacture has been studied to be as responsible as possible. Designed without plastic and no packaging, they are strong and durable and will resist overtime !